Is Your Website Performing?
Get a free website audit to evaluate your website. Find out what's working, and what needs to be improved. Be sure that your website is performing to the best of its abilities.
What's A Website Audit?
If that's a question you're asking, it probably means you've never had one done on your website. If so, now is a good time to change that.
Let us search your website for issues that you may not even be aware of. After we have located potential problems, we let you know what it will take to correct them and what the best course of action is.
We have been building websites for almost 10 years now and are really skilled at spotting website issues. Below you will find out more details on what we are looking for when doing a website audit for someone.
Just fill out the form to the right and one of our experts will take a look at your website and come up with a report for you.
We Will Be In Touch!
Thank you for signing up for a free website audit. We will be in touch very soon to start the audit and help you improve your website.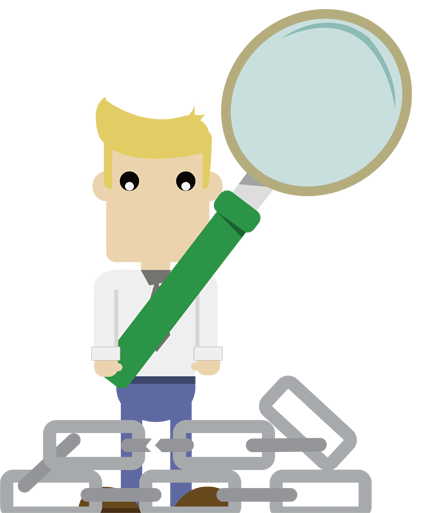 Broken Link Checker
There is nothing more frustrating when browsing a website than clicking a link that's supposed to bring you to a place that you're interested in, and instead it brings you to some barren 404 page. These are known as "Broken-Links" and can give the visitor a bad impression of your business. After all, if you can't pay enough attention to detail to fix your own site, how can they be sure that you will spend the time to get things right with them? Aptuitiv's free website audit scans and checks every page of your website to see if any broken links exist. With this knowledge Aptuitiv can help you get your website back on track.
SEO (Search Engine Optimization) Analyzer
Traffic is everything to your website! You could have the most beautiful and well designed website out there, but without proper SEO, visitors won't even find it. Our website audit offers an SEO analyzer that will crawl through your website and find out if you are missing important things like meta descriptions, page titles and keywords. If what you just read sounds like a foreign language, don't worry Aptuitiv can help you devise a plan to fix these issues.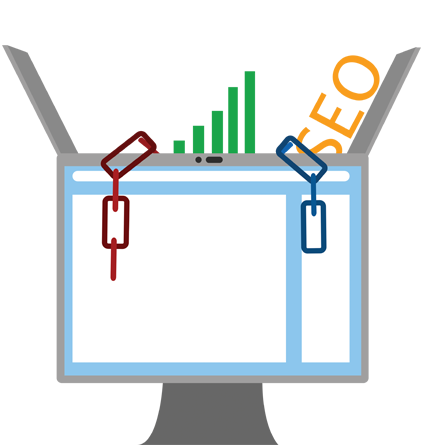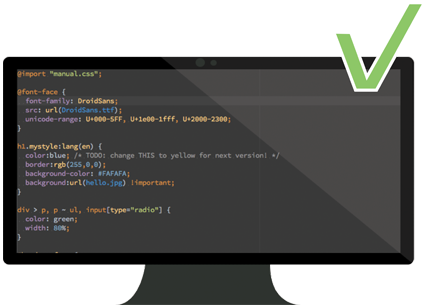 HTML Validator
The structure and functionality of your website can, with one error make or break everything. Aptuitiv's audit will use an HTML checker that will go through the HTML, CSS and Javascript of your website to find any errors that are lurking about behind the scenes. We want to make sure that your website reflects and meets the expectations for your business.
Is Your Website Mobile Friendly?
More and more people are using their mobile devices to service their internet needs. This means in some cases over 30% of the visitors coming to your website are doing so on a mobile device. Is your website ready to handle their needs? Browsing a website that is NOT mobile friendly can be a very frustrating experience. We can evaluate your website on several mobile devices and let you know how friendly it is to use.